3-DAY TRAINING 7 – Offensive Open Source Intelligence
DURATION: 3 DAYS
CAPACITY: 20 pax
SEATS AVAILABLE:

CLASS CANCELLED
---
USD2199 (early bird)
USD2999 (normal)
Early bird registration rate ends on the 31st of May
---
Overview
RECONNAISSANCE, the very first phase of any Risk Assessment Exercise, is often underestimated by many
security professionals. Every pentester's arsenal should, however, include Open Source Intelligence (OSINT)
and active reconnaissance for an effective assessment and measure the security posture against real world
adversaries.
This advanced training not only talks about using OSINT to extract data but also focuses on the significance of
this data and how it could be directly enriched and used offensively for attacking and compromising Modern
Digital Infrastructures.
We will take a deep-dive into various methodologies for extracting useful information from the internet.
Furthermore, we will cover how this extracted information can be used in attack scenarios to get initial
foothold in multiple ways within an organisation's network and further exploit it to gain and maintain
elevated access. The course will cover topics like:
Mapping the Attack Surface
Enriching Collected Data
Cloud Recon
Employee Profiling
Attacking Federation Server
Exploiting Domain Trust
Practical Social Engineering, etc.
This 3 days course covers a wide range of topics ranging from recon to launching active targeted attacks,
to indulge the participants into real world scenarios, simulated lab environment and case studies so that
they can get proficient in techniques and methodologies. Each participant will also be provided ONE
MONTH FREE ACCESS to our Private Lab mimicking the modern age infrastructure, as well as decoy
accounts and organization's social presence, where they can practise the skills learnt during the course.
Key Learning Objectives
Learn to perform reconnaissance of modern organizations with hybrid infrastructure.
Gain a deep understanding of how to collect, enrich and utilize actionable intelligence to launch targeted attacks.
Learn how to move laterally within a modern network, escalate privilege and maintain access.
Perform OSINT on live targets and attacks in lab environment.
Who Should Attend
Penetration Testers
Social Engineers
Red/Blue-Teamers
Bug Bounty Hunters
Anyone with an interest in privacy, social media and OSINT
Prerequisite Knowledge
Basics of penetration testing.
Hardware / Software Requirements
Attendees should have a laptop with admin access on it, minimum 4GB RAM and at least 30 GB of free HDD space.
Laptop should have a browser and should support Wifi Connection in order to reach Internet.
Any OS is fine (Windows/Mac/Linux). Everything else will provided in the Student kit.
Note: Please avoid Chromebooks.
What Students Will Be Provided With
One Month Private Lab Access
Student Pack which contains

Slide deck
Custom VM
OSINT and Pentest Cheat-Sheets
Custom Scripts
Answers to Lab Exercises
Course Outline
Agenda – Day 1
Target Scoping and Mapping the Attack Surface

ASN ID, IP Lookups, Allocated IP Range Extraction, Domain IP History

WhoIs, Reverse WhoIs, IP Lookup, Identifying ASN IDs
Allocated IP Ranges for Specific ASN ID
DNS Records, Mass-Resolve

Subdomain Enumeration

Advanced Google Dorking, Certificate Transparency, LDNS Walking
Internet Scan Repositories

Organization's Social Media Profiling

Company profiling through Crunchbase, zoominfo, etc.

Identifying Organization's Associations

Acquisitions, Mergers, Vendors, Customers etc.
Identifying domains/sub-organizations/acquisitions under a company.

Hunting Code Repositories, Dark Web, Paste(s) Sites and Leaked Data

Exploring Code Aggregators
Searching Data in Onion and Paste Sites

Employee(s) Profiling

Crunchbase, Email Hunter, Linkedin, ZoomInfo
Automated Tools and Chrome Addons

Cloud Recon

Identifying Server Instances
Discovering Cloud Storage Objects
Federation/AD Server Discovery

Enriching OSINT Data (scanning, ports, shodan, screenshots)

Generating Username/Password Patterns
Bucket/Blogs/Spaces Pattern Generation

Custom Scripts for Generating Common Bucket/Spaces/Blobs names
Bucket/Spaces Finder

Tech Stack Profiling

Wappalyzer, Build-with, Job Portal
Tech Forums

Port Scanning (Active/Passive)

Using Hacker Search Engines
Nmap, Mass-Scan

Capturing Screenshots of Exposed Service

Screenshots for Websites and other services
Tools / Custom Scripts

Identifying SSO/Login/Admin/VPN Portal(s)

Identifying Login URLs using Spidering and Regex Patterns
Identifying Third Party SSO Integrations

Explore Breached Password Databases

HIBP/Breach-or-Clear/etc.
Locating and Extracting Public Dumps

Metadata Extraction

Spidering and Google Dorking to Find Documents
Extracting EXIF

Automating CSE for Dork Matching

Accumulating Dorks from GHDB
Creating and Configuring a CSE
Agenda – DAY 2
 Attacking and Exploitation

Targeted Credential Spraying on Infrastructure Assets and Third Party Authentication

Spraying Credentials on Login/SSO/Admin/VPN Portals/Third Party Service
Bypassing OTP Login using User Configurations

Compromising Business Communication Infrastructure (BCI)

Identifying Communication Infrastructure
Access User Communication Using API Keys/Credentials/Access Tokens, etc.

Exploring the Compromised Assets [Bonus Lab Exercise]

Explore Groups, Channels, Privileges, Shared Files, etc.
Identify Credentials, API keys, Server Secrets, Internal Domain Information, etc.

Attacking Network Services using collated data

Running Basic Automated checks on Network services
Password Spraying on Network Services
Attacking DB Services

Stealing information from Buckets/Blobs

Understanding Permission Types on Cloud Objects
Cloud Storage Object Hijacking
Exploiting Applications using Cloud Storage Objects

Attacking Cloud Server Instances

Understanding Default Cloud Configurations
AWS Security Groups
Exploiting IAM Rules

Attacking Federation Servers/Domain Controller Servers

Understanding Access Controls
Crafting Federation Certificates

Mapping Forest Environment

Enumerating Domain and Forest Information
Active Directory Recon

Exploiting Domain Trust

Understanding Domain Trusts
Enumerating Trusts and Data Enumeration Across Trusts
Agenda – Day 3
Exploring Human Attack Surface

Identifying Potential Human Targets
Attack Planning: Compromise the Unreachable Domain

Practical Social Engineering

User Profiling

Users' Interests, Sleeping Activity, Social Accounts
Users' Digital Footprint, Code, Blogs, etc.

Generating Reasonable Pretext(s) based on Identified information

Watering Hole Attack
Identifying Forums/Portals used by Users
Infecting the Watering Holes and Inviting Target Users

Spear Phishing and Targeted Client Side Exploitation

Phishing using Targeted Pretext(s)

Dropping Payloads using BCI

 Post Exploitation & Persistence

Privilege Escalation and Lateral Movement in Windows Environment

Understanding Token Stealing, Pass The Hash, SYSVOL, LLMNR Poisoning
Moving from Local Admin to Domain User

Dumping Privileged User Credentials

Dumping Clear Text Passwords using Mimikatz
Domain User to Domain Administrator

Compromising AD and Network Persistence

Understanding Golden Ticket, Silver Ticket, Skeleton Keys etc.
Generating Golden Ticket
Location: TRAINING ROOMS
Date: August 26, 2019
Time: 9:00 am - 6:00 pm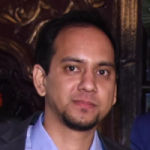 Sudhanshu Chauhan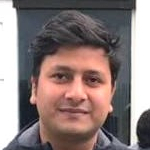 Shubham Mittal
UP