HITB GSEC Capture the Flag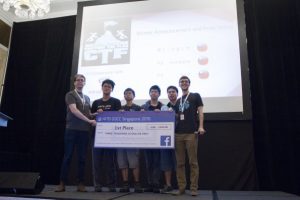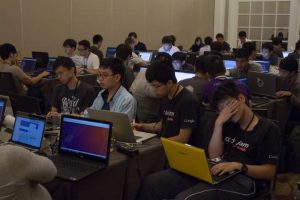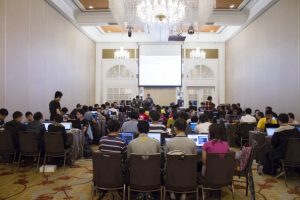 Overview
TBA
Scoring
TBA
Prizes
      1st Place : TBA
      2nd Place : TBA
      3rd Place : TBA

CTF Main Sponsor & Prize Sponsor


---
Things to Bring (for on-site teams)
Laptops
Network cables
Extra power sockets / power gangs.
(optional) 4G Router for your own dedicated Internet access
Rules
We try hard to keep the competition as free and exciting as possible; however we do require teams to adhere to a few simple rules:
Show up on time or you'll miss the briefing
No cooperation between teams with independent accounts. Sharing of flags or providing revealing hints to other teams is cheating, don't do it.
No off-the-shelf automated scanning tools such as Nessus, OpenVAS etc. It's useless and we'll kick you out for being lame
No attacking the competition infrastructure. If bugs or vulns are found, please alert the competition organizers immediately
Absolutely no sabotaging of other competing teams, or in any way hindering their independent progress.
No brute forcing of challenge flag/ keys against the scoring server
DoSing the CTF platform or any of the challenges is forbidden
All participants must obey to PIT STOP calls. PIT STOP calls are rest intervals where all the players must leave the CTF area to facilitate for the CTF Crew to perform maintenance work.Teams who don't adhere to the rules will be penalized or disqualified from the competition.
---
Final Organizers
  
---
Contact
If you have any questions, please send an email to ctfinfo@hackinthebox.org
UP