COMMSEC: The Original Elevat0r – History of a Private Jailbreak
Six years ago a tweet about a broken elevator was the starting point of endless rumors and a gigantic hype in the jailbreak scene about a miraculous iOS jailbreak called elevat0r. While the name was originally a joke by some people who wanted to fool the jailbreaking scene since then it has been my goto name for all my private jailbreaks. Since then a long time has passed and all the vulnerabilities used in the original incarnation of the first elevat0r have been fixed by Apple. But their story has never been told so far.
In this session the audience will be introduced to the original iOS kernel vulnerability that was used for the first incarnation of the elevat0r jailbreak. It will be shown that Apple failed years ago in correctly fixing it and how the vulnerability itself has been exploited over the years in different iOS versions until Apple finally and silently fixed it with the release of iOS 9.
Location: BALLROOM 3
Date: August 24, 2017
Time: 5:00 pm - 5:45 pm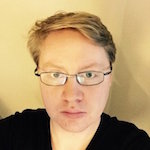 Stefan Esser
UP