3-DAY TRAINING 4 – Practical Car Hacking
Early Bird (< 30th April): SGD2999
Normal (> 1st June): SGD3899
Seats Available: 12

---
Overview
Today's vehicles have multiple control modules that are linked via various types of networks. These networks have become pervasive and remain somewhat of an unknown in millions of vehicles on the road today.
This course will be both Lecture and Hands-On with and emphasis on student's ability to re-create course conditions after they have completed the course.
Who Should Attend:
Automotive Manufacturers
Automotive Suppliers
Embedded Security Personnel
Aftermarket Electronics Engineers
Hobbyists
Key Learning Objectives
Understanding of vehicle electronic systems, how to communicate with these devices via wired and wireless protocols, and advanced understanding of methods for bypassing normal and secure operations of vehicle controllers.
Prerequisite Knowledge:
None. Basic knowledge of security principles is preferred.
Topics Covered:
Introduction to ECUs
Introduction to Vehicle Networks
Vehicle Sub-Systems Overview
Hands-On: Build a CAN Bus
CAN Bus Tools
Connect to our CAN Bus
Break/Fix our CAN Bus
View Data
Reverse Engineer Data
Transmit on our CAN Bus
Send Commands on our CAN Bus
DoS the Bus
Vehicle Immobilizer Systems
X-By-Wire Systems
Intro to V2X Infrastructure
Diagnostic Protocol
Security Access
Device Control
Sending Diagnostics Commands
Handling Errors
Open Hack Controllers
Agenda
Intro to ECUs
Intro to Vehicle Networks- OBDII/J1962
– Kline/ISO 9141
– LIN Subbus
– Flexray
– MOST
– Automotive Ethernet
– CAN Bus
– CAN Frame
– Vehicle Wiring and Wiring DiagramsHands-On: Build a CAN Bus
Hands-On: Break the CAN Bus and Fix it Again
Hands-On: Connect to Simulator
Hands-On: Reverse Engineer Vehicle Data
Hands-On: Transmit Vehicle Data to Simulator
Hands-On: DoS CAN BusIntro to Vehicle to Vehicle Communications
Intro to Vehicle DiagnosticsUnderstanding ISO 15765-2
Hands-On: Send VIN Requests Message
Understanding Diagnostic Controller IDs
Intro to CAN FD
Handling CAN Bus ErrrorsDiagnostic Services:
– GMLAN
– UDS
– Keyword 2000Hands-On: Fuzz for Diagnostic Services
Hands-On: Service 0x10 – Start Diagnostics
Hands-On: Service 0x28 – Communication Control
Hands-On: Service 0x23 – Read Memory by Address
Hands-On: Service 0x2E – Write Data by ID
Hands-On: Service 0x11 – Reset ECU
Hands-On: Service 0x27 – Security Access
Hands-On: Service 0x2F – I/O Control
Hands-On: Message Replay Techniques
Hands-On: Overriding Message ReceptionIntro to Vehicle Immobilizers
Intro to Vehicle Key Fobs
Hardware / Software Requirements
Users should have a PC running Windows XP or newer (VM OK).
Location: TRAINING ROOMS
Date: August 21, 2017
Time: 9:00 am - 6:00 pm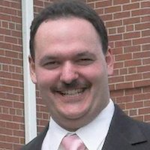 Robert Leale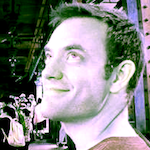 KC Johnson
UP