BIZ-COMMSEC: Fake President Fraud Defrauded
Fake president scams are on the rise. Fraudsters use fake identities to impersonate leaders of a company and trick employees to transfer large sums of money to the fraudster. More often than not, the transferred money is deposited from the target bank accounts within minutes, and the victim organizations are left with the damage.
This talk discusses the psychology behind fake president scams, guides through recent, prominent cases and proposes solutions both to prevent such scams and to mitigate ongoing scams.
Location: InterContinental
Date: August 26, 2016
Time: 3:00 pm - 3:30 pm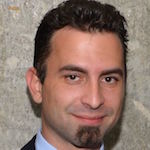 Florian Lukavsky
UP